Workforce Development
Complete Concrete is committed to developing the future professional workforce of the construction industry. In many different facets, Complete offers opportunities for people with a passion for the industry to develop a career path that will lead to a bright future with our company and in the industry. From classroom talks at the elementary school level, to Career exploration events at the middle school, to High School Construction Camps and Construction Academies, to Registered Apprenticeships, to Mentoring opportunities for up and coming leaders in the company; Complete understands the value of developing the next generation of construction professionals.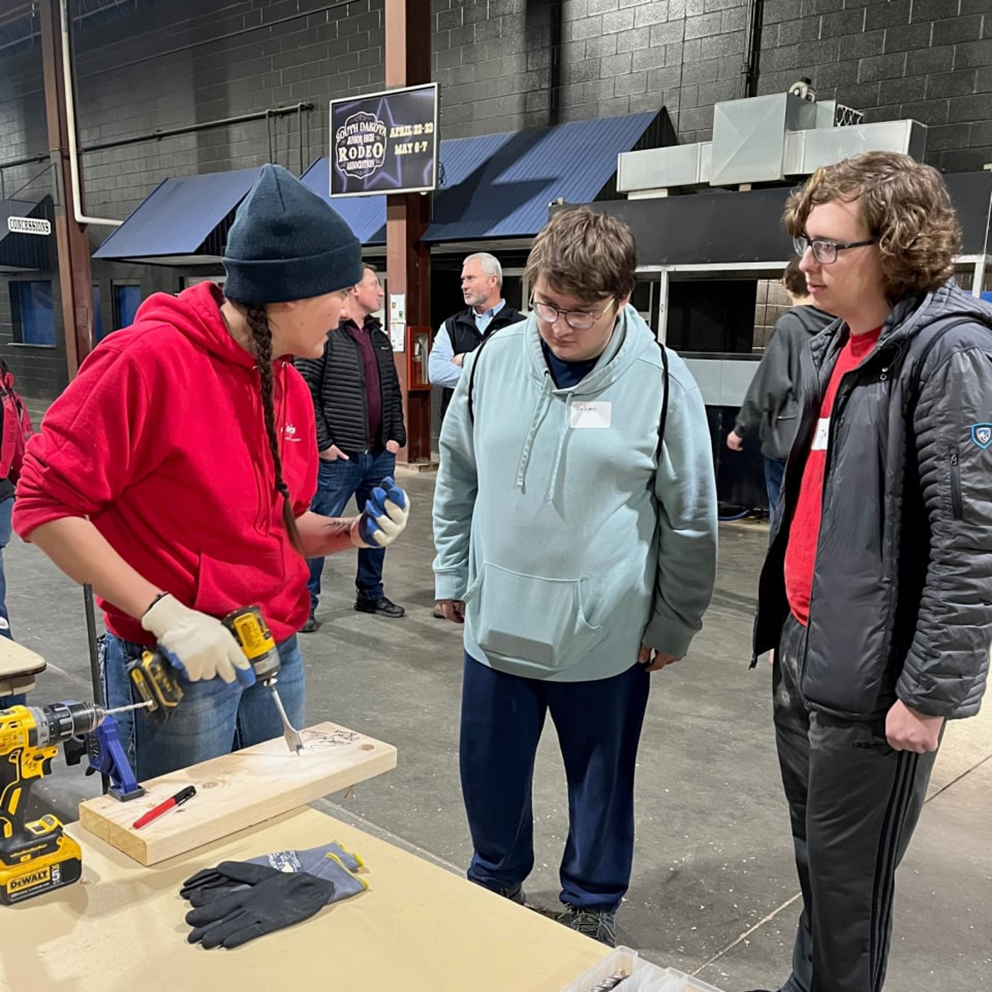 Construction Career Camps
Each year, the AGC along with local member contractors and suppliers get together to offer a day long Construction Camp for High School Juniors. Hundreds of students each year get a chance to learn more about career opportunities in the industry. Students get a chance to participate in hands on learning activities in a wide range of trades. Complete hosts a concrete station and a carpentry station at this annual event each year, giving students a chance to learn, participate and ask questions.
Pizza, Pop, and Power Tools
This program is targeted towards career awareness in construction for middle school girls. Local contractors and the SD AGC partner together to offer a day long event that showcases opportunities for women in the construction industry. Hands on activities and speakers from Complete, and other female role models in the industry show students that a bright future in the construction industry is a viable and rewarding path.
Construction Academy
Each year, Complete sponsors 1-2 High School students in this program which provides students that have a genuine interest in working the industry, an opportunity for a full-time summer job that is coupled with in class instruction on construction basics and safety. Students receive dual credit for this that will count towards graduation as well as apply to a technical school if they choose that route after graduation. This is an excellent opportunity for students to make some good money over the summer and test out their interest level in the industry prior to completion of High School.
Apprenticeships
Employees who are committed to their craft and their future in the industry have an opportunity to expand their knowledge base and accelerate their professional development through a Registered Apprenticeship. Currently, Complete sponsors 6 employees in the Carpentry Apprenticeship Program through the Dept. of Labor and in cooperation with the AGC of SD. Apprentices attend class one night per week for about six months out of the year to gain valuable, foundation level knowledge that will enhance their overall skill level and value in their professional years to come. Completion of the apprenticeship to a Journeyman level Carpenter is a nationally recognized standard of knowledge and competence in the industry.